The Real World Interactivity Engine
Tarnio is the easy to use show control system for interactive events, immersive experiences, and high tech installations.
Connect any input to any output - anywhere
Integrate traditional lighting, sound, and video systems - with mobile apps, XR headsets, motion sensors, trackers, and more!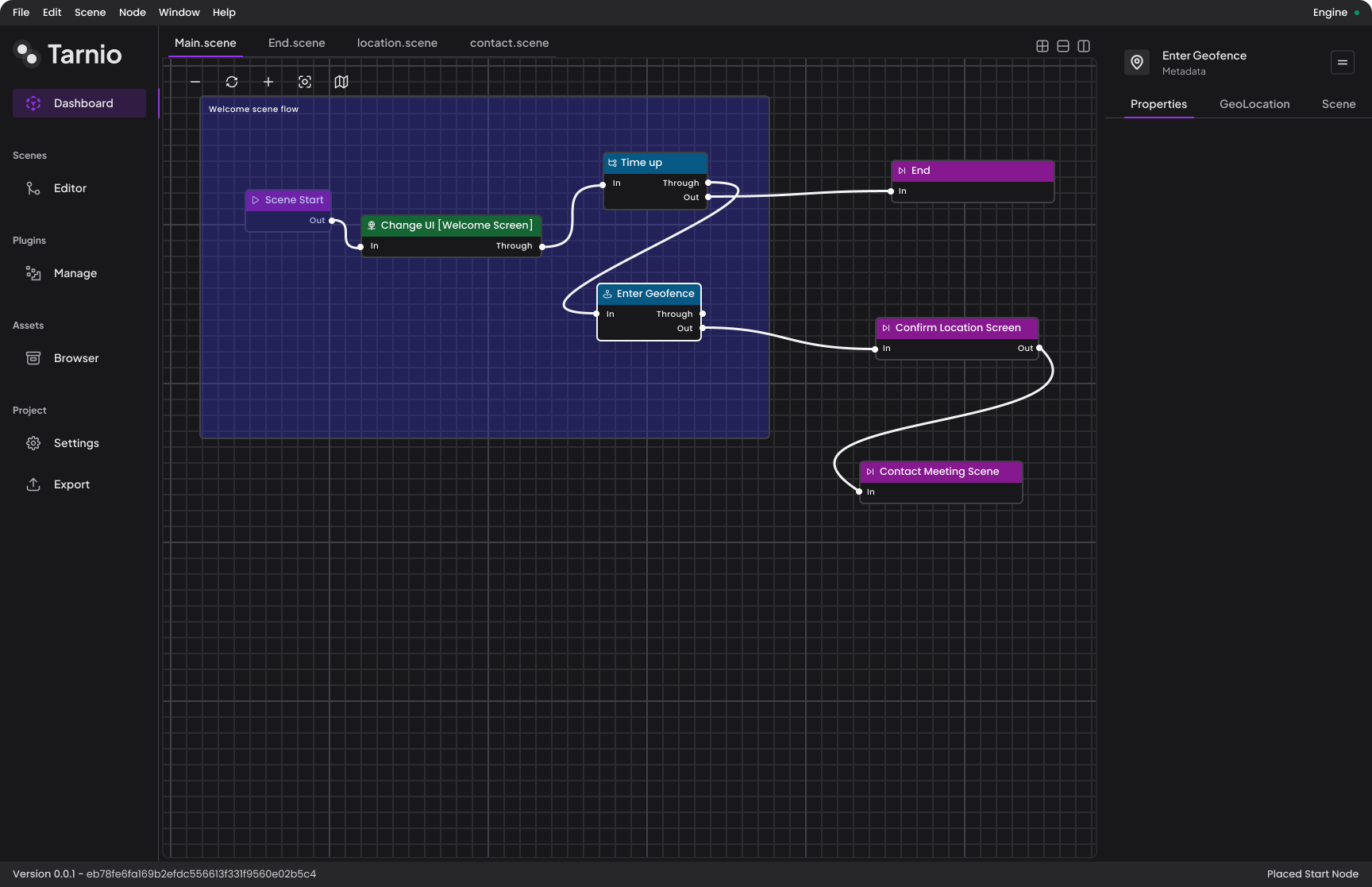 Interactivity at its core
Orchestrate complex audience interactions
Tarnio Creator lets you edit complex interactions using an intuitive graph-based interface.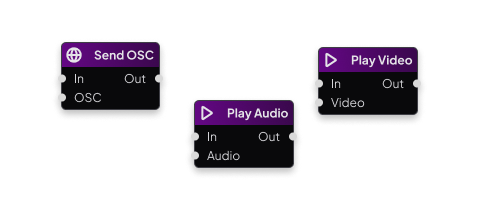 Let Your Imagination Run Wild
Craft intelligent, interactive experiences with our visual editor designed for storytellers and creative technologists
Intuitive Visual Editing
Tarnio Creator replaces manual complexities with an intuitive, visual approach. Design experiences with clarity, simplifying the process of connecting separate systems, resulting in streamlined and efficient experience creation.

Matches Your Story Structure
Tarnio Scenes closely align with the structure of your stories.

Efficiency and Speed
Simplify creation, editing, and iteration for faster results.
Discover Tarnio's Powerful Features
Experience the next evolution in interactive storytelling with Tarnio's innovative features. From seamless hardware integration to immersive multiplayer experiences, Tarnio empowers you to captivate audiences like never before.
Get Started with Tarnio
Be part of the Tarnio revolution! Join us as a beta tester or collaborator and shape the future of interactive experiences.